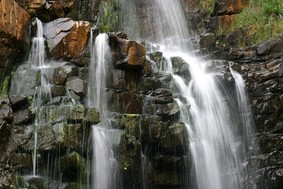 The North East has beautiful scenery throughout with The Torrens River reaching from the city to the hills, lined by the Linear Park walking and bike trail, with loads of great picnic spots and playgrounds to enjoy! Also being so close to the hills you can experience Black Hill and Morialta Conservation Parks and Anstey Hill Recreation Park with gorgeous scenic drives at your doorstep!
Morialta Conservation Park
Imagine the cool breeze while peacefully walking along one of South Australia's most popular walking trails. With the gully scenery, magnificent views, seasonal waterfalls, a rock climbing zone, picnic area and much more, Morialta is a place where the whole family will be sure to enjoy. For more information please visit: http://www.environment.sa.gov.au/parks/Find_a_Park/Browse_by_region/Adelaide_Hills/morialta-conservation-park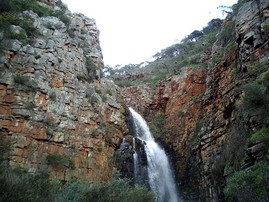 Civic Park
Civic Park boasts a creek, a great playground as well as a duck pond and plenty of grassed areas with enough room to fly kites, kick balls and just run and play. With plenty of parking, accessible public toilets, a BBQ area, gazebo's and loads of shade, it's a place suitable for anyone and everyone! Civic Park will also commonly hold big events such as Christmas Carols and Movies. See below for more information on these great events: https://www.teatreegully.sa.gov.au/Events_and_places/Civic_Park_Events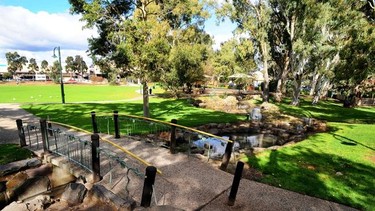 Playgrounds and facilities at Civic Park Modbury.
Linear Park
From the beachside suburb of Henley Beach to the city's north-eastern suburbs, the River Torrens Linear Park is the ideal choice for families and those looking for a leisurely walk, jog or cycle. The trail runs right through the city centre, passing the Adelaide Festival Centre, Adelaide Convention Centre and Adelaide Zoo, providing an oasis away from the hustle and bustle of the city. Find out more information at: http://www.walkingsa.org.au/walk/find-a-place-to-walk/river-torrens-linear-trail-west-beach-to-adelaide-cbd-to-athelstone/