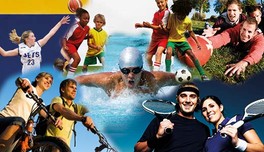 Whether it's Football, Soccer, Basketball, Netball, Golf, Horse Riding, Bowling, Dancing or Swimming, the North East has it all. Here's a list of just a few clubs and recreational activities you and your family can get involved in or support.
Hope Valley Football Club
Hope Valley Football Club is a family friendly club promoting fair play, fun, and fitness!
For more information on what they off please visit: http://hopevalleyfootballclub.squarespace.com/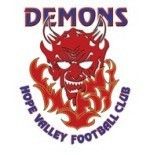 Valley View Golf Course
Valley View Par 3 Golf Course is set in the beautiful parklands of the Thomas Turner Reserve. It is an eighteen hole course wrapped around a gently sloping hill and it is ideal for players of all ages.
You can find more information at: http://www.casaleisure.com.au/valley-view-golf-course/

Anytime Fitness Modbury
Anytime Fitness is the world's largest 24-hour, co-ed fitness company! Always open. Close to work and home. Exceptional workout at an exceptional price! Drop by anytime and have a work out on them with their FREE 7 day start-up!
For more information go to: http://www.anytimefitness.com.au/gyms/AU-1126/modbury-sa-5092
Burragah Recreation Centre
Offering junior basketball, junior and men's five a side soccer, badminton and much more! For more information on what they offer, please visit:
https://www.teatreegully.sa.gov.au/Places/Recreation_centres/Burragah_Recreation_Centre/Sports_and_programs_at_Burragah_Recreation_Centre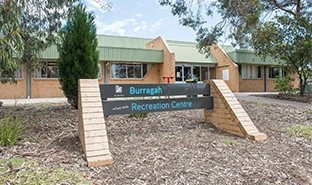 Golden Grove Recreation Centre
Offering junior, ladies and mixed netball, junior, men and ladies basketball and loads more!
For more details on what they offer:
https://www.teatreegully.sa.gov.au/Events_and_places/Places_-_Council_parks_facilities_and_venues/Recreation_centres/Golden_Grove_Recreation_Centre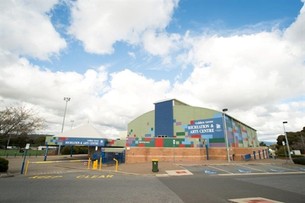 Jane Grech Dance Centre
The Dance Centres classes are relaxed, supportive and friendly and are conducted by qualified Teachers. The focus of their classes is to teach the foundations of correct technique in the various dance styles, but also to seek ways to boost each dancers confidence and self esteem.
For further information check out their website: http://www.janegrechdancecentre.com.au/contact-us/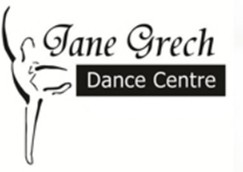 Modbury Jets Soccer Club
Modbury Soccer Club has a proud footballing history dating back to 1964. A not-for-profit community sporting club, Modbury SC is affiliated with FIFA through its membership of the Football Federation of South Australia (FFSA) and the national peak body, Football Federation of Australia. The Club caters for all age groups and fields teams in competitions conducted by the FFSA in both Junior and Senior Leagues. For more information you can visit: http://www.modburysc.com.au/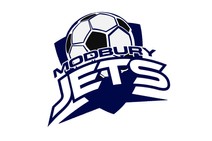 AMF Bowling Golden Grove
Located at the Golden Grove Village, AMF Bowling offering a range of awesome activities such as:
Bowling, laser tag, birthday parties, plenty of group events and even their own gaming arcade.
For more information on what they offer please visit: https://www.amfbowling.com.au/venues/sa/amf-golden-grove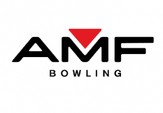 North Adelaide Basketball Club
North Adelaide Rockets is a district basketball club; their home club is located at Hillcrest Stadium. Offering boy & girl teams from Under 6's all the way to seniors as well as offering other programs such as Aussie Hoops, Pocket Rockets and more! For more information, check out: http://www.foxsportspulse.com/assoc_page.cgi?client=1-4368-0-0-0

Modbury Bowling Club
For something a little more relaxed, try Modbury Bowling Club for all your lawn bowling needs!
For more information visit: http://modburybowlingclub.com.au/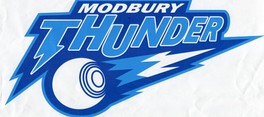 Pegasus Pony Club
Margaret Clarke our founding member formed the Pegasus Club in 1953, the first instructional riding club for juniors and the oldest running pony club in South Australia. Situated in Golden Grove, our members come from all walks of life consisting of a range of abilities and ages: from young led riders to advanced riders, young and old. We also cater for social riders who are just wanting to ride with good company and non-riding social members who want to be involved with horses and to learn more about them.
As riding members become competent they can represent the club at State and National competitions throughout the year. Pegasus Pony Club holds instruction days or rallies at least twice a month, covers a variety of disciplines, including flatwork (dressage), cross country, show jumping and novelties. Riders can work in teams or individually. The club also provides non mounted instruction days, in which members are taught about horse health, grooming, saddlery, hoof care, correct fit and care of saddlery, rules and regulations of competing, show preparation and husbandry.
For more information visit: www.ponyclub.asn.au